From the first outlines to the final details
"Deep synergy between art and technology"
We have been working to create comfort for a long time, and it is difficult to say whether this is art or craftsmanship. We don't know if it comes out of the spontaneous instinct of the people working with us every day, or if it is the fruit of years of experience and expertise.
We are sure of one thing, however: we invent and create sofas made to last and be lived on; pieces of furniture with a soul, a character, a story to tell.
From genesis
to completion
We bring new projects to life every day, realising ideas through a prototyping process for sofas, armchairs and beds that come out of the creativity of architects and designers who trust in our experience for the creation of new products.
"We always aim for the highest quality"
Thanks to its highly sought-after sofas and armchairs, Incanto has become a point of reference for designer upholstery all over the world.
A brand that expresses quality and tradition, but also constant innovation and a vision for the future.
A working method that preserves the ancient culture of master upholsterers, combining it with constant technological innovation in our production lines.
Our products are finished using artisan techniques, while taking advantage of the opportunities offered by industrial processes, in order to achieve the highest quality and comply with the strictest ISO standards.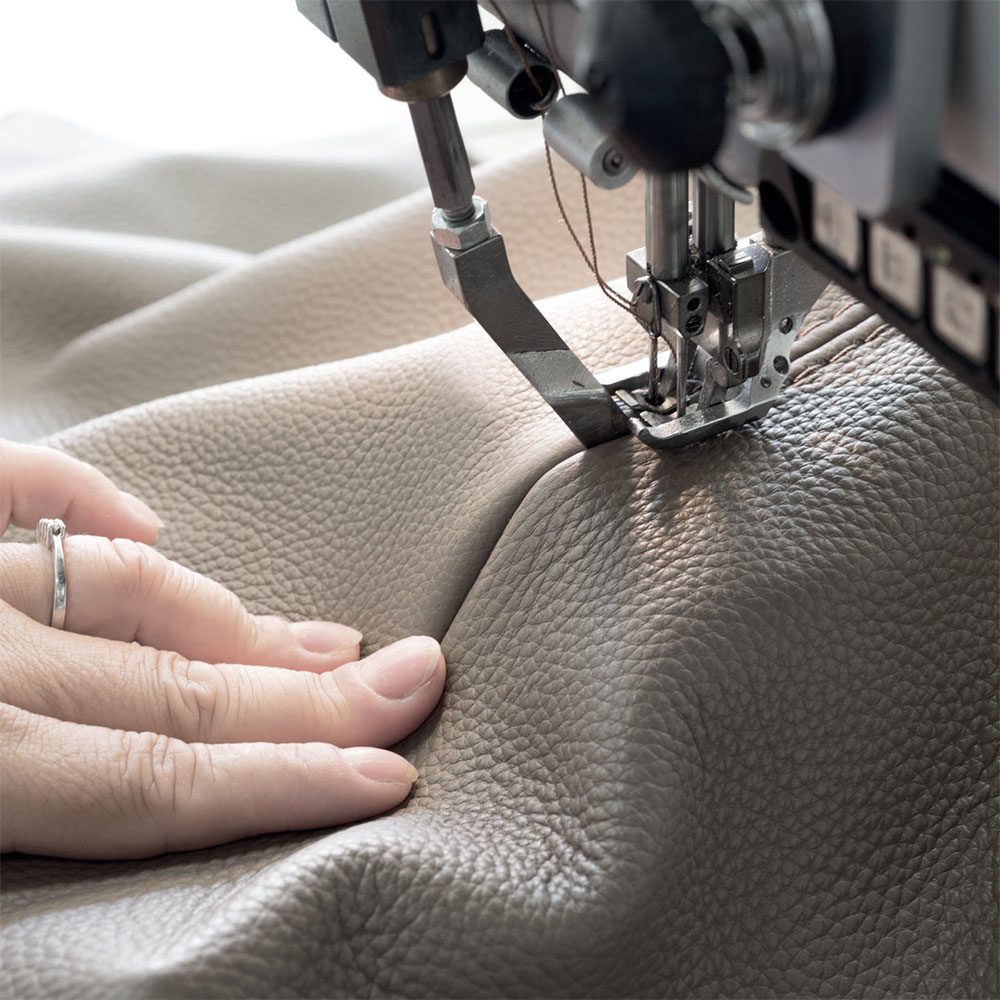 We have stitched together craftsmanship and innovation
On one hand, traditional craftsmanship, and on the other, a fast-paced modern business that puts its trust in technological innovation to reach new heights.
All our products are connected by a common thread, represented by innovative, functional design, with particular attention to detail, value for money, and the choice of top-quality raw materials: from the wood for the construction of the frames, to the stuffing for the cushions, and Italian leathers and fabrics.
The face of our products: the materials
a covering that enhances the shapes of our furniture. The company uses only high-quality leather, selected for its softness and elasticity. The shine and precision of our sophisticated finishes make every piece a feast for the eyes. Our manufacturing processes guarantee superior quality, and every piece in our collection is made to ensure that it is truly comfortable and long-lasting.
The face of our products: the materials
Many types of fabric, which come in many different colours and compositions. The upholstery, divided into categories, is chosen to respect specific parameters for resistance to light and wear, and to satisfy the highest quality standards. Our constant pursuit of quality is clear as soon as you touch our furniture; we analyse materials and styles drawn from different worlds, selecting the most sophisticated options.