"We have a complete production line"
Our production chain is entirely in-house, from the design phase right up to the final sale of the product. This means that we can control all of the phases of the production process, guaranteeing a high level of quality and traceability in the finished product.
Incanto's short production chain begins with product design by the prototyping team. After this, all the phases of production take place within the company, using high-quality materials coming from select, trusted suppliers.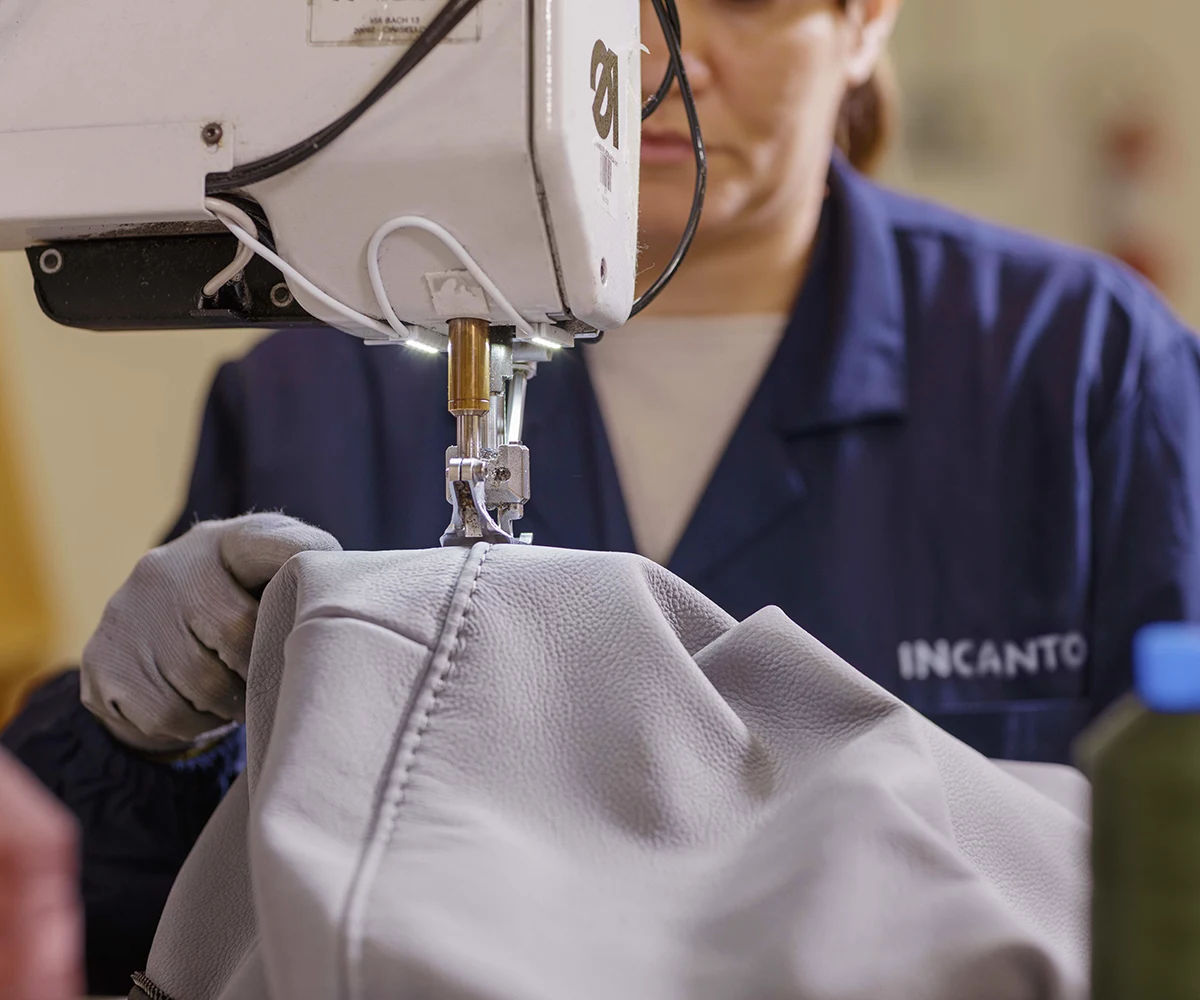 The production process includes processing wood, fabrics and padding materials. All production phases are controlled in-house by the quality control department, in order to guarantee the utmost attention to detail and care taken over every step.
Once the products are ready, they are sent to the finishing department, where the upholstery is completed and tailored to be sent to the customer.
This short production chain allows us to have full control over the quality of our products, as well as guaranteeing more transparency and traceability in the production process. Furthermore, thanks to our in-house production, we are able to reduce delivery times and production costs, while offering our customers top-quality products.
"Machines and manual skills in step with the times"
New market demands require flexibility and efficiency. In a global scenario where technological innovation is the order of the day, our production line has also made a push towards a profound synergy between humans and machines.
The factors accelerating this process are: